Thursday, October 12, 2023 / by Adam Donaldson-Moxley
As the vibrant desert landscape of our beloved city transforms into cool fall breezes, it's time to bring the spirit of fall into our homes. While we might not experience the same dramatic temperature drop as our friends up north, Tucsonans know how to embrace sweater weather in their unique style. In this blog, we'll explore the top interior and exterior home decor trends for fall 2023, as well as essential tips for winterizing your plants and pipes. Let's get your Tucson home ready for the season!
Step 1:

2023 Trendy Interior Fall Decor Trends
Earthy Muted Color Palettes with Black Accents
In 2023, the interior design trend is all about the fusion of muted earthy color palettes, thoughtfully complemented by sleek black accents. Picture the fusion of soft, gentle browns, understated oranges, and muted shades of green harmoniously entwined with sophisticated black accents. These colors not only evoke the essence of fall but also bring a touch of nature indoors. Consider updating your throw pillows, blankets, and even a feature wall in your living room with these subdued earthy tones and strategic black accents to create a tranquil, inviting atmosphere with a touch of contemporary elegance.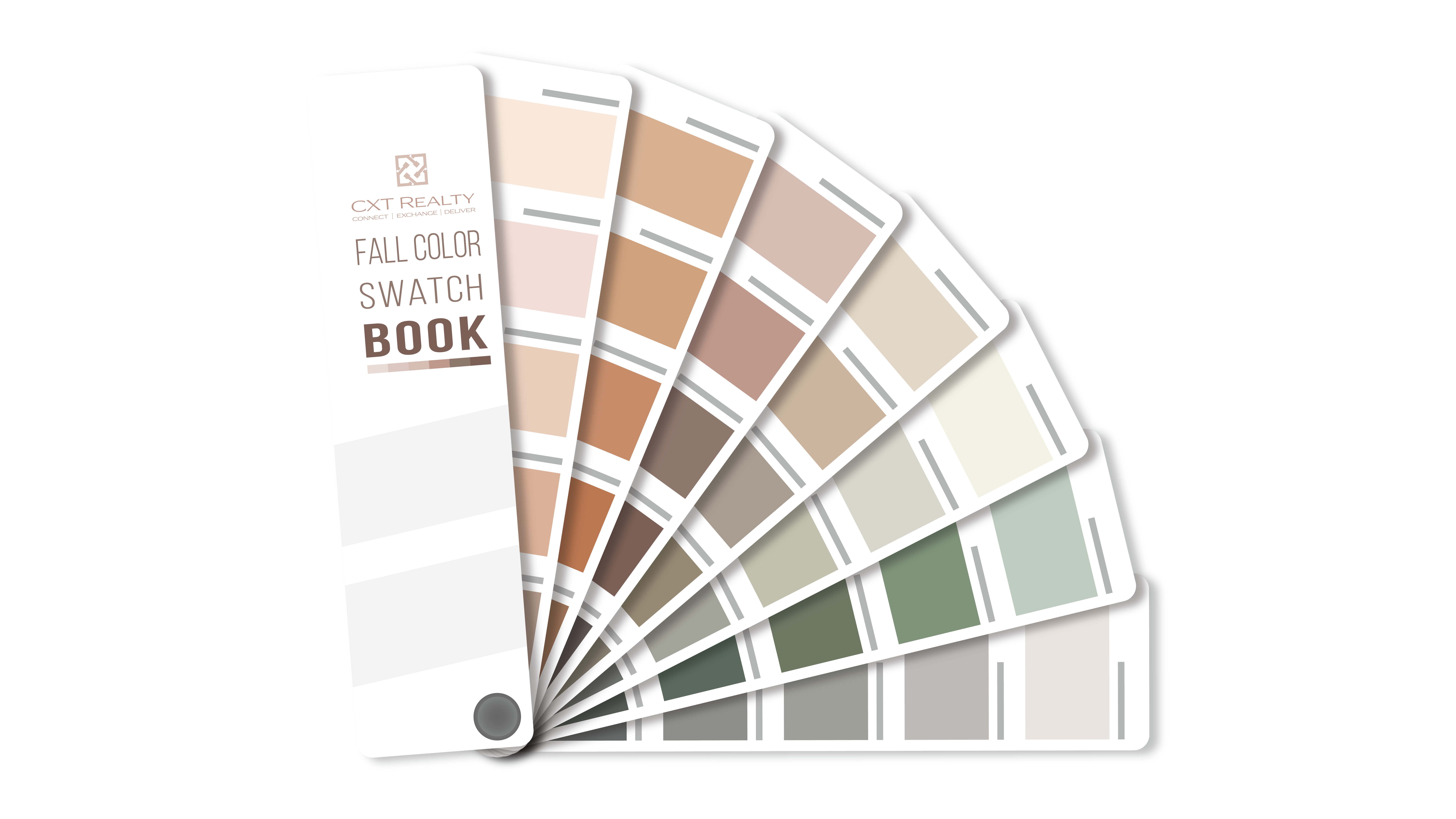 Fall is the perfect time to introduce layers of texture into your home. This can be achieved through cozy area rugs, plush cushions, and tactile wall decor. Layering textures adds depth and warmth to your living spaces, making your home feel like a haven of comfort during the fall season. These textures can be solid color or feature traditional fall textures such as plaid or houndstooth.
When it comes to embracing the fall decor trends of 2023, Tucson offers a unique and artistic way to do so. Local art not only adds character to your home but also captures the spirit of our city. Consider incorporating the vibrant works of Tucson-based artists into your decor to truly make your home a reflection of our community. Eric Jabloner Art, Why I Love Where I Live and the Tanque Verde Swap Meet are some of the few great places to find local art in Tucson.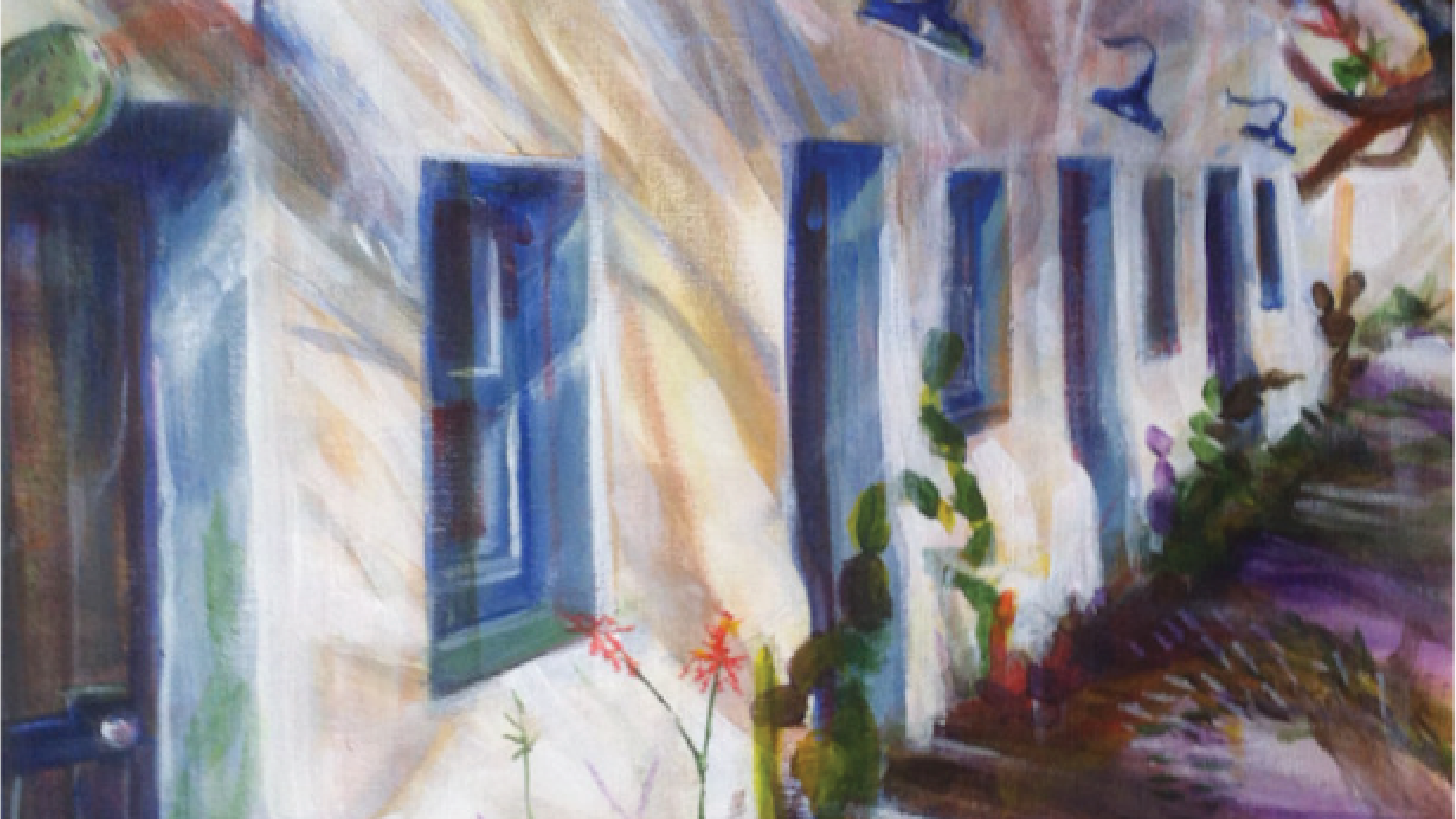 Art provided by Eric Jabloner Art
Step 2:

2023 Trendy Exterior Fall Decor Trends
Desert Inspired Porch Decor
Tucson's unique desert landscape provides endless inspiration for our exterior decor. This fall, consider incorporating elements like cacti, succulents, and desert-inspired pottery into your porch decor. These touches will not only celebrate the local environment but also create a stunning, seasonally appropriate look for your home's exterior. We also recommend artificial pumpkins if your area of town has hungry javelina.
Adorning your front door with a festive fall wreath is a timeless tradition. This year, look for wreaths featuring local flora like dried agave, colorful desert flowers, and vibrant red chili peppers. These elements will give your home a distinct Tucson-style charm and a warm welcome to visitors.
As the days get shorter, outdoor lighting becomes crucial. String lights, lanterns, and solar-powered garden stakes can add a magical ambiance to your outdoor spaces. They not only enhance your home's curb appeal but also make it inviting and cozy, perfect for enjoying Tucson's cool fall evenings.
Step 3: Exterior Winterization of Plants and Pipes
Tucson's winters may be milder than those up north, but it's essential to protect your outdoor plants and pipes from the occasional cold snap. Here's a couple tips: Make sure you have weather alert notifications setup so you know when to cover up sensitive plants. Insulate exterior exposed pipes with foam pipe insulation. And as always we are happy to recommend professional landscaping and plumbing companies for more in-depth solutions.
Final Thoughts
Embrace the beauty of sweater weather in your own unique way with these current home decor trends and winterization tips. For more expert advice on winterization, home decorating or preparing for a fall home sale, don't hesitate to reach out to a CXT agent. They're here to help you make the most of your Tucson home this season.